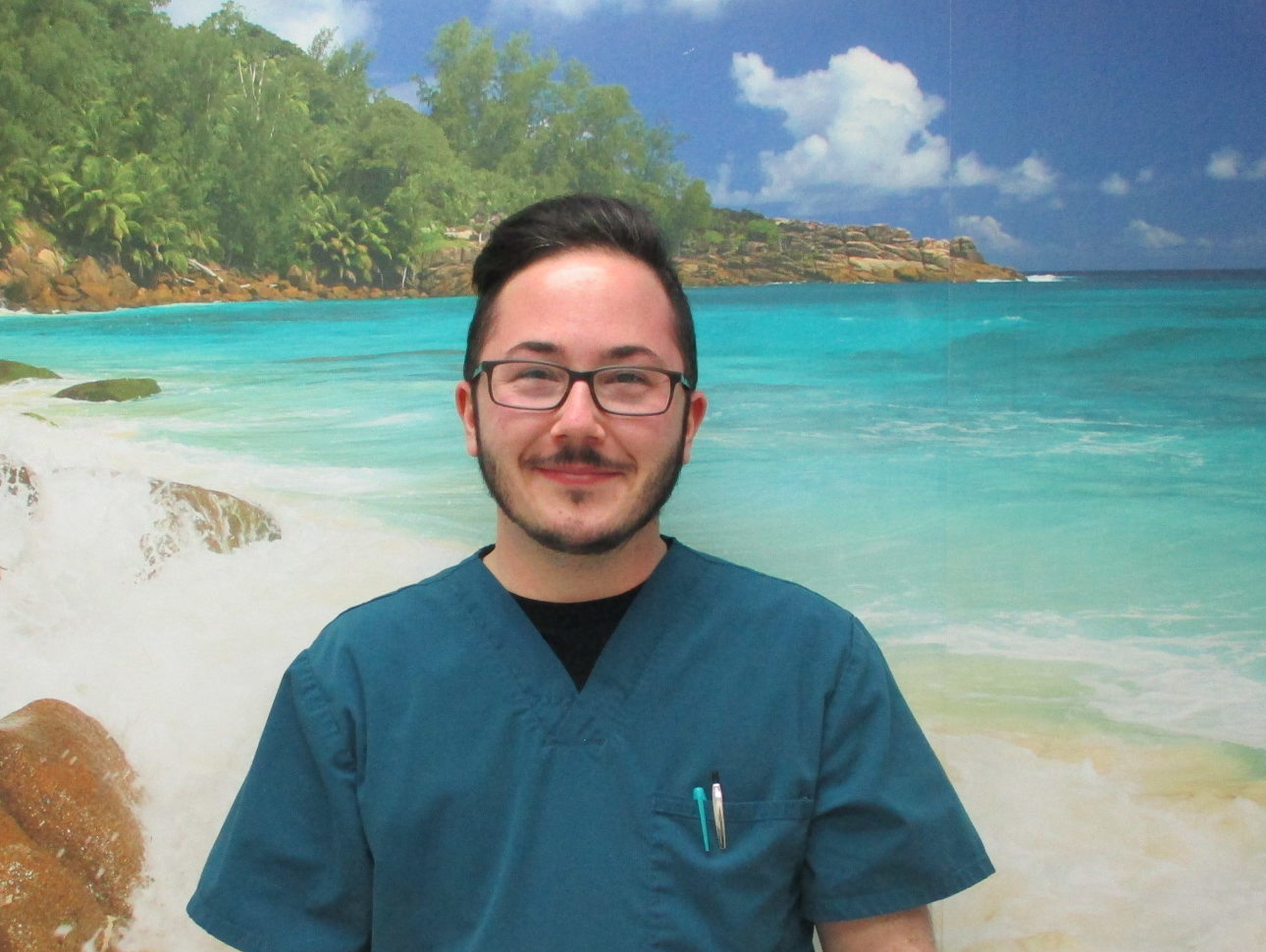 Hi, my name is Nathan and I have been working as a Veterinary Technician at Sharp Animal Hospital since January 2019.
I have had animals my entire life and began working with animals professionally in 2007. My first job was as a kennel assistant at a high volume shelter, which sparked my passion to help animals.
From there, I worked several years as a veterinary assistant and was trained on the job to do the duties of a veterinary technician. I have a soft spot for anxious rescue dogs and spent many years fostering bully breeds. I have also fostered cats and exotics. I have worked with tiny pocket pets, birds, reptiles, and even farm animals. I love expanding my knowledge and learning as much as I can.
When I'm not working, my time is spent with my daughter, friends, our rescued dog named Augie, and our rescued cat named Pickles. I enjoy road trips up north, kayaking, hiking, making art, spending time with family, dancing to music and cooking.